Storm the Norm – Design Story
Anisha Motwani's  book 'Storm the Norm' tells stories of innovation and ingenuity. Stories of 20 brands that are part of our daily living. Unknown details of how these known brands wrote or rewrote the norms of their respective industries and brought in unprecedented change and vibrancy.
"Elegance of simplicity" is how I define Studio ABD's style- the magical simplicity on the other side of complexity. Storm the Norm cover is both eloquent and beautiful. It captures the Storm the Norm concept in a very charming way."
– Ranjan Malik
To capture this core idea, we decided to find design narrative in a daily Indian object, which hasn't changed for years.
We also wanted the book cover to be simple, minimal yet provocative and iconic.
The ubiquitous black bicycle with jet turbines, makes the point of 'storming the norms' in an irreverent, light hearted manner.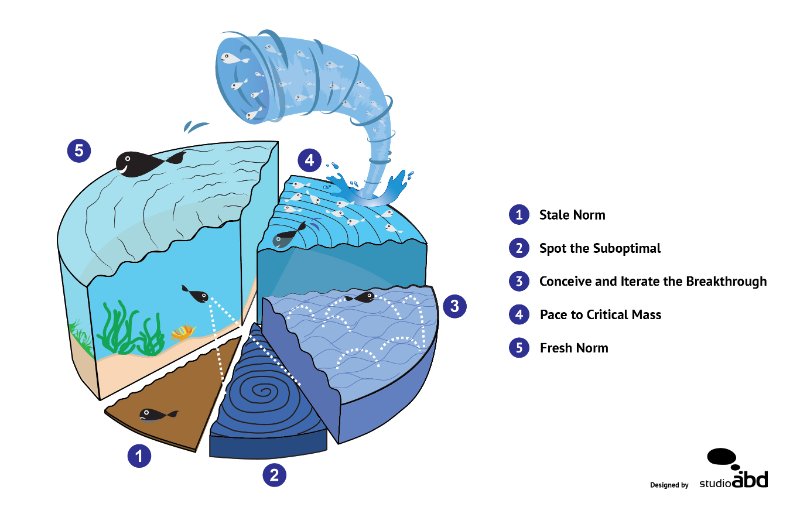 Storm the Norm methodology model, created by Ranjan Malik 
Order your copy of Strom the Norm here http://goo.gl/dnQ4Z0