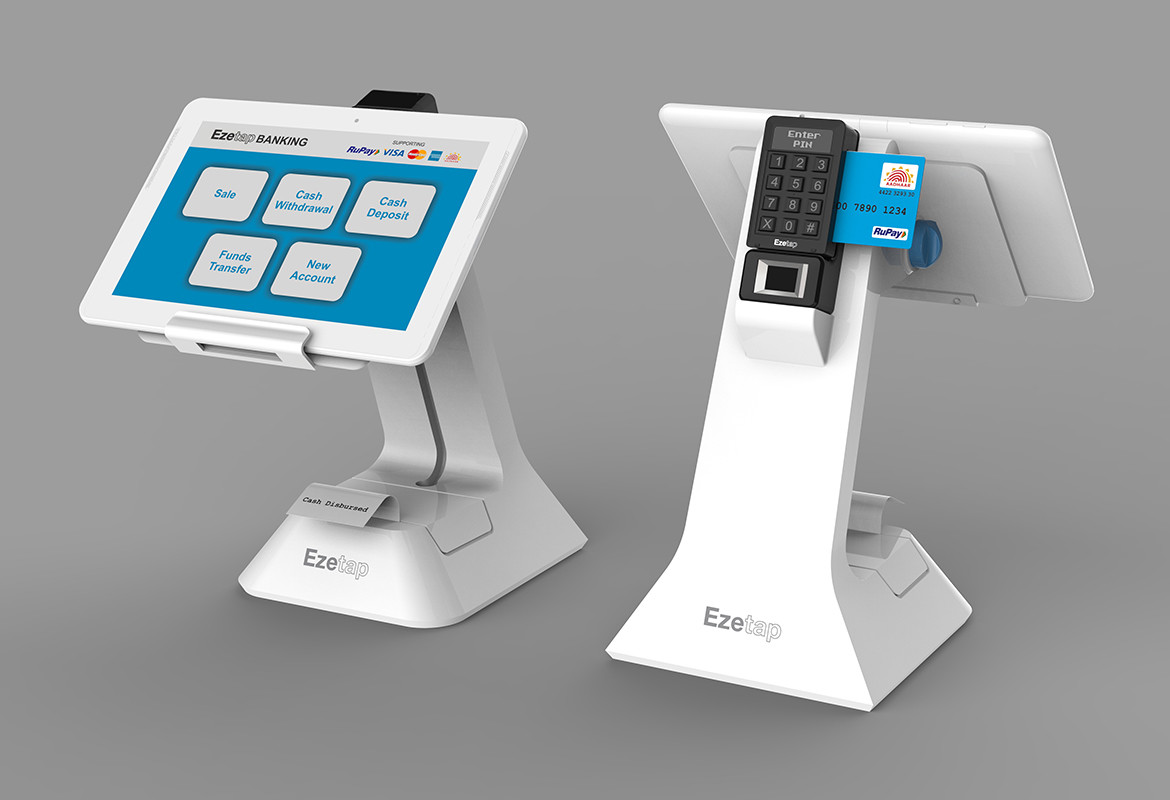 Ezetap
Studio ABD is a proud design partner with Ezetap in creating revolutionary product. Economics times covered the story on the new product today.
Aug 14 2014 : The Economic Times (Bangalore)
Handheld Devices Now Pack a Punch
Bangalore-based Ezetap, which makes it possible for merchants to accept payments on credit and debit cards on its handheld device, has packed in a bunch of new features to extend its utility.
Opening a bank account through Aadhaar, checking one's bank balance, or transferring cash are a few of the things that the device can now offer to consumers. "This could allow even merchants to become business correspondents for banks, by helping people open accounts, support tasks like cash-in, and cash-out," said Abhijit Bose, chief executive officer of Ezetap.
The device, which is used by banks like SBI, HDFC and Citibank, could also do facilitate peripheral things one would do at an ATM ­ check balance, transfer money, get a mini-statement etc. "We are confident that such solutions will be a key component of the future of Inclusive Banking in India," said AP Hota, CEO of National Payments Corporation of India.
The new add-ons come at a time when the Narendra Modi-led NDA government is expected to unveil the Sampoorn Vittiya Samaveshan or the comprehensive financial inclusion program on August 15. A recent report by the Department of Financial Services, noted that while the Indian banking industry has grown the number of branches in rural areas has not kept pace with the rising population and the need for accessible financial services.
Ezetap aims to address this gap in the market.
"We hope Ezetap is to have at least one mobile point of sale within five kilometres of every household," said Bose, 41, who has a management degree from Harvard University, whose company now employs a 100 people.
Ezetap has offices in Bangalore. Mumbai and Delhi and recently started operations in Kenya.
It raised $8 million (Rs 49 crore) from Helion Advisors, Social+Capital and Berggruen Holdings earlier this year. Urban microlender Janalakshmi Financial Services is one of the non-banking finance companies to have introduced the Ezetap device to encourage greater savings.
"The results are encouraging and the solution has potential to extend to other applications as well," said Ramesh Ramanathan chairman of the Jana Group.