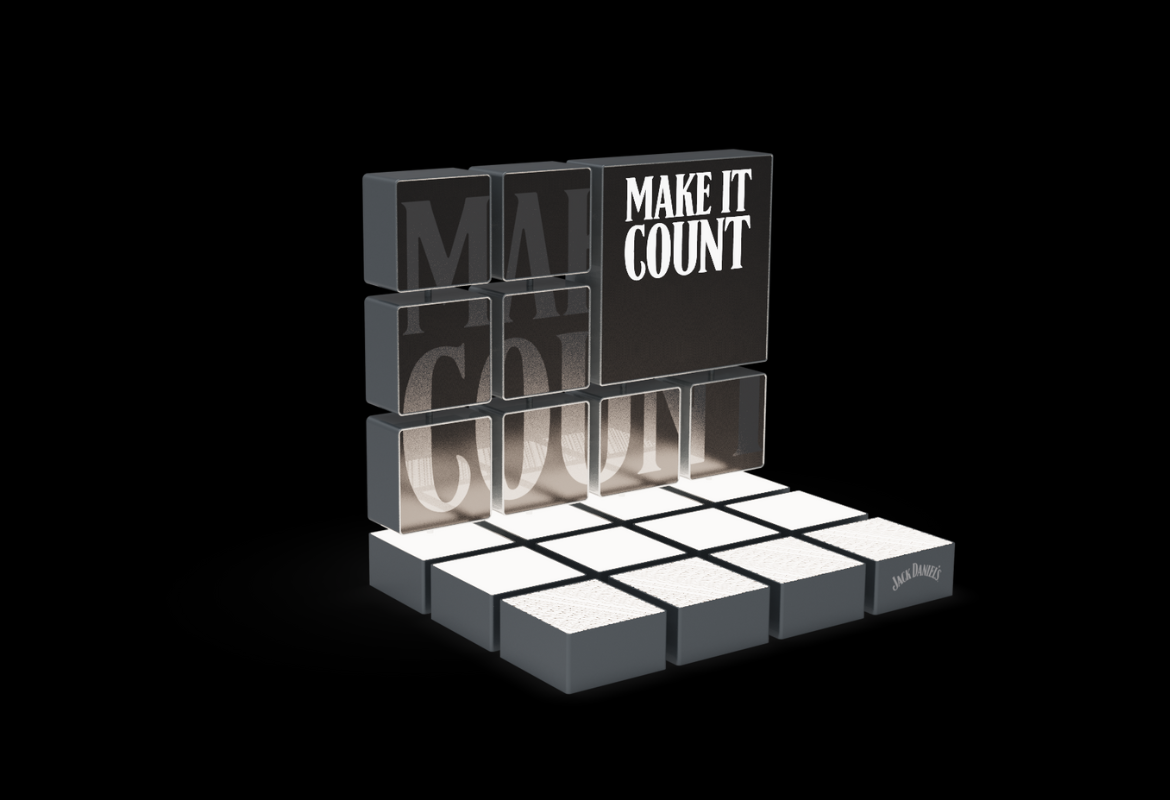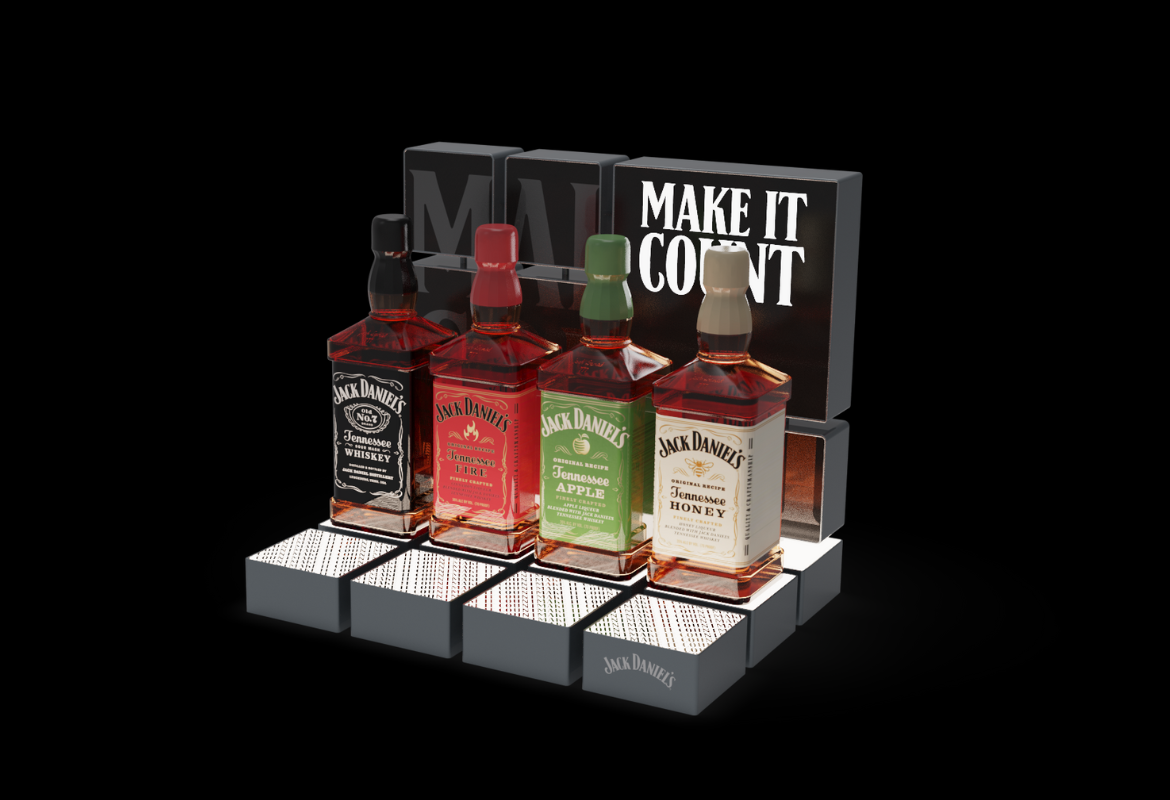 Jack Daniel Display Plinth
To reinforce its global brand stature, Jack Daniel's set out to showcase its distinct worldview. The "Make it Count" campaign centers on the transformative impact of bold and purposeful choices in people's lives every day.
Studio ABD, having previously worked on a plinth highlighting JD's origins and mellow process, was entrusted with designing a new plinth that embodies the brand's fresh attitude. Embodying a bold narrative, the cubic structure boasts attention-grabbing back-lit cubes and a unique tiled layout. Each signature JD bottle rests on a bottom-lit base, adding an alluring glow.
Crafted to perfection with a captivating interplay of black and white elements, the design leaves a lasting impression, ensuring JD's brands are celebrated with the resounding message, 'Make it Count'