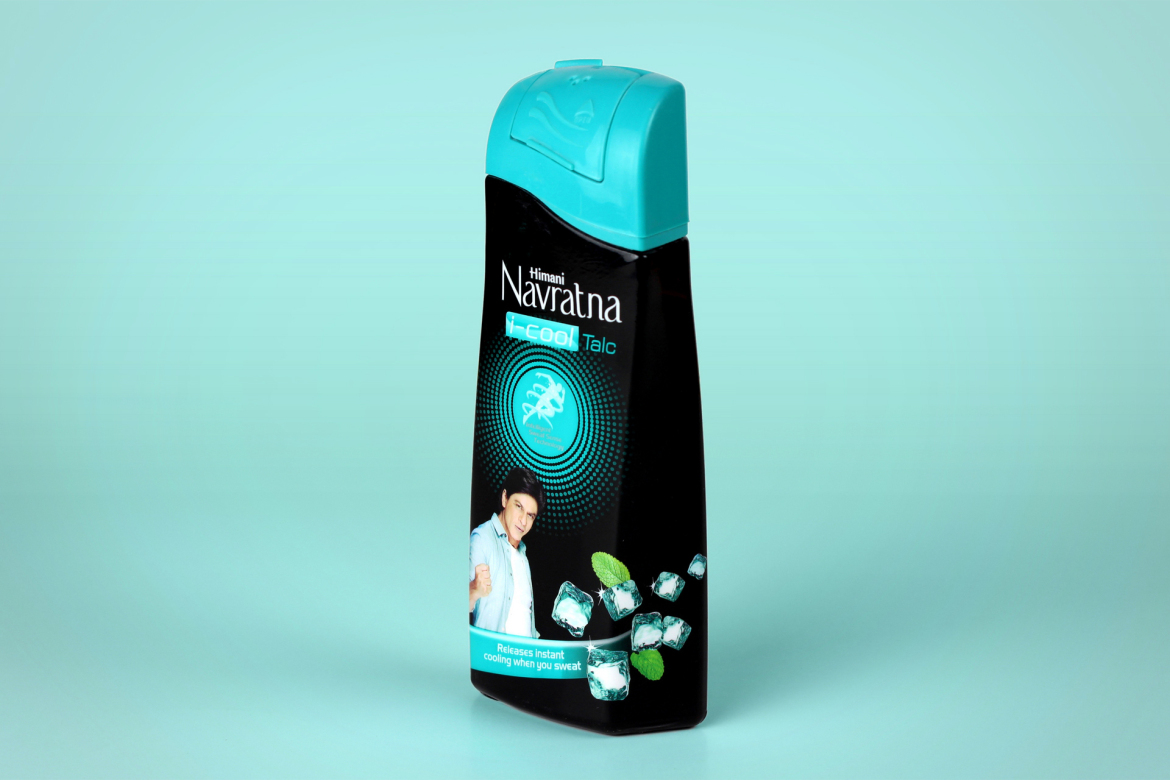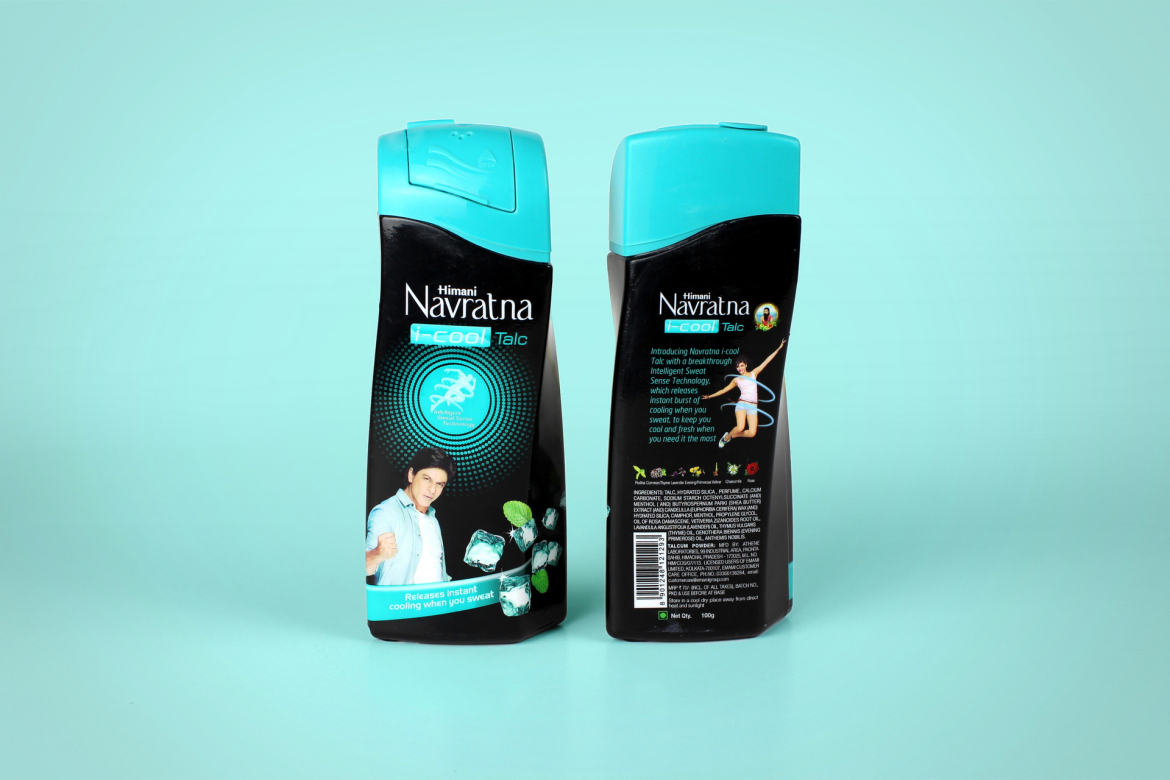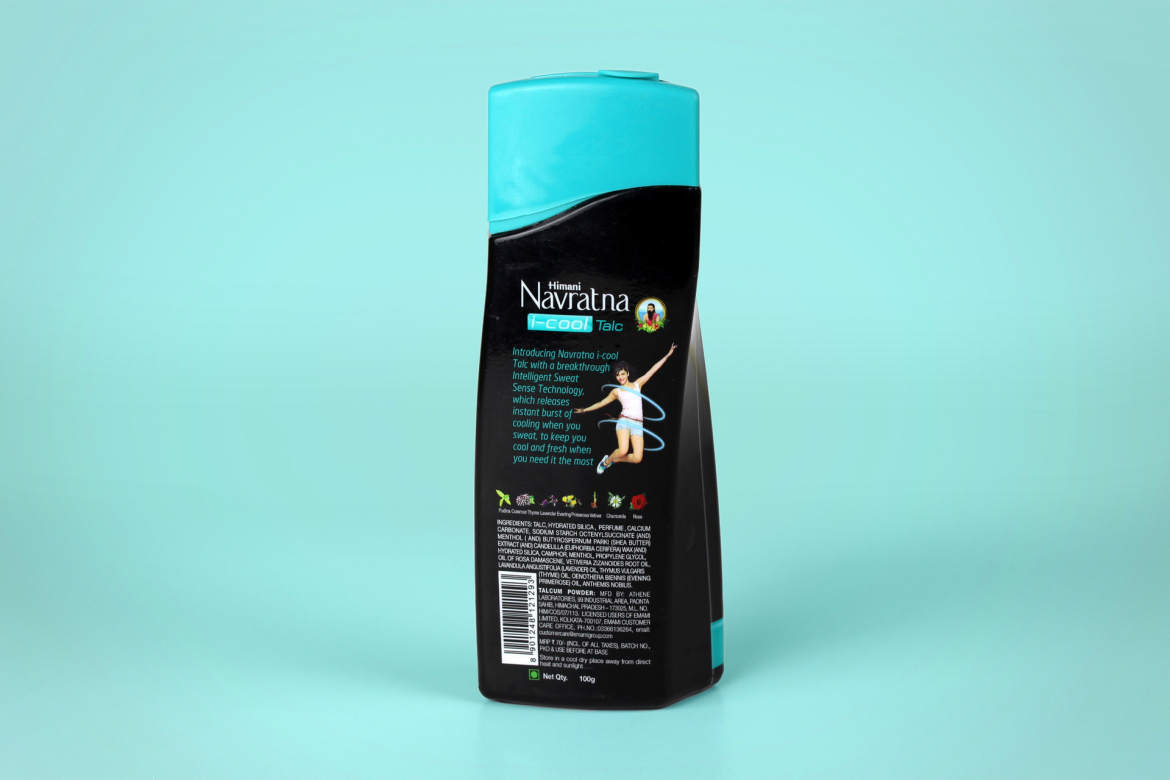 Smart Talc
Have you ever heard of a technologically advanced talcum powder? Himani Navratna's I-Cool boasts being a powder that actually knows when you're feeling hot. It releases instant cooling power not just after applying, but also again when you begin sweating!
Deviating from conventional talcum powder colour schemes, I-Cool's graphics reflect a sense of new-age dynamism. The blue and black combo captures energetic freshness like never before. The central icon element has outwardly radiating dots, signifying a burst of energy, and also drawing attention to talcum powder's particulate nature.
All graphical elements reinforce the concepts of freshness and excitement, even down to the signature-like use of metallic text on the revitalizing aquamarine and jet black background.